Introduction to Ethical Hacking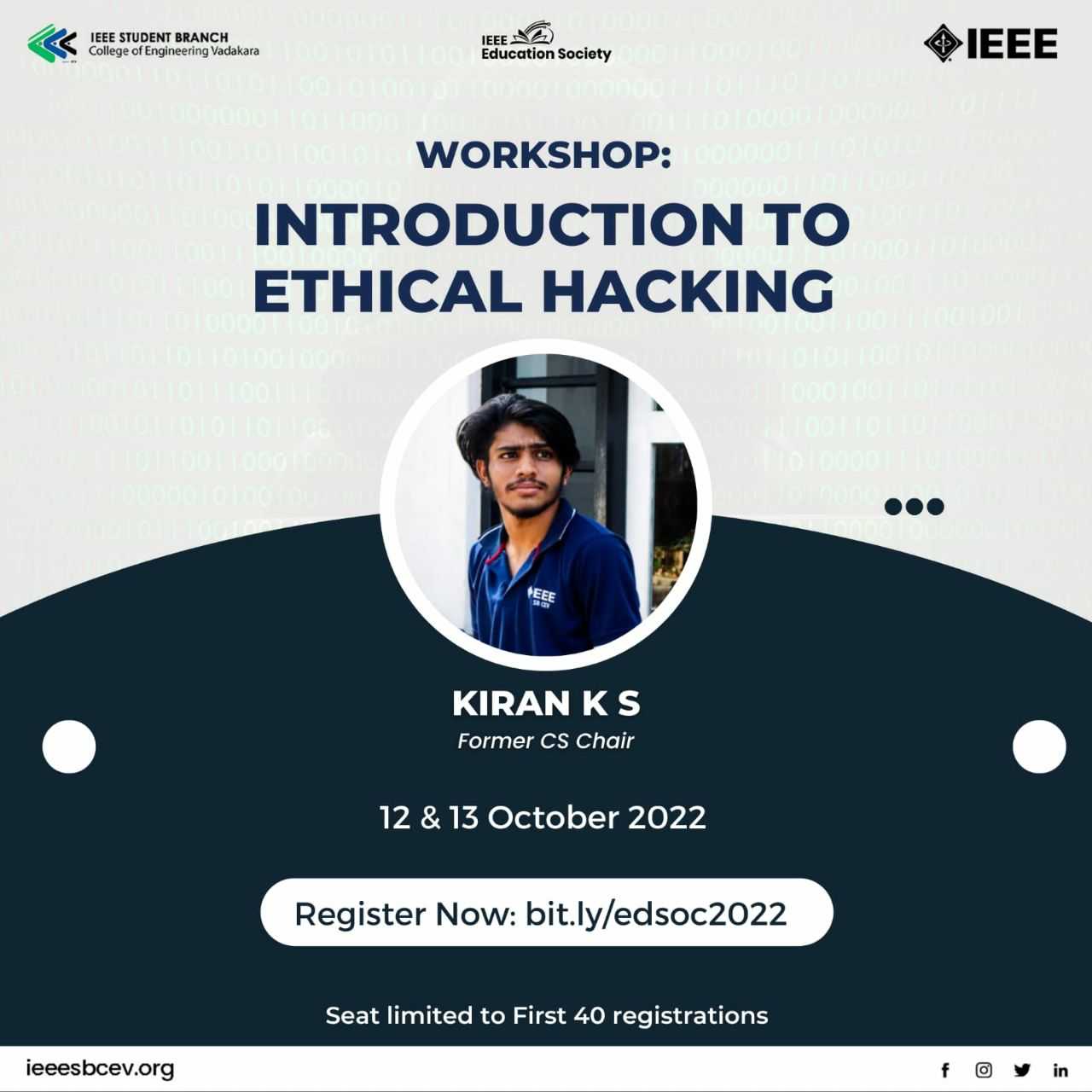 "No one has the privilege to seize opportunities, if there is a window of openness then, at that point, all ought to reserve the option to pass"
---
Hey Amigos✨
IEEE Education Society SBC College of Engineering Vadakara
bringing to you Workshop on Introduction To Ethical Hacking🤩🥳.
---
📌 Topic : ' Introduction to Ethical Hacking '
📌 Speaker : Kiran KS, Former CS SBC CEV Chairperson
📌 Date : 12th Oct 2022 & 13th Oct 2022
🕚 Time : Starts from 11:00AM, 12/10/2022

---
REGISTRATION ❌ CLOSED
It's just for the 40 understudies, Grab the opportunity NOW🚨!!
Snatch the open door as quick as could be expected.🎉🤩
Certificate for successful participation.
---
For Queries : Aathsha Mehar | Mishal Aboobacker
---
⚡️OPEN FOR ALL⚡️